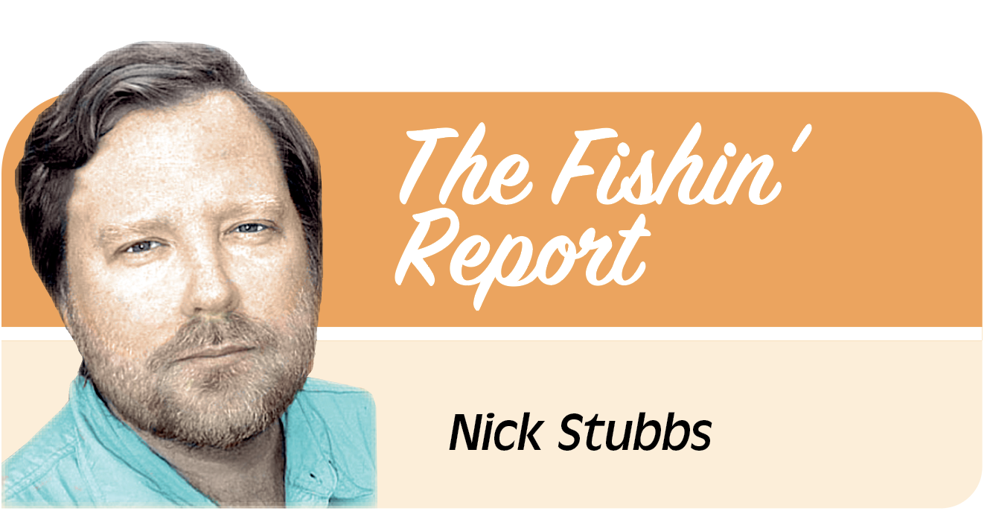 Guide bites
Capt. George Hastick (727) 525-1005: Capt. George says the Tampa Bay snook bite remains very strong. He's been fishing around Picnic and Weedon islands, and a new development in some spots is very clear water. The snook are a little more cautious, so he's been downsizing hooks and leaders to increase the action. He moved around and found some murky water on a recent trip and his anglers caught and released some 35 snook, so look for the best action in the dirtier water. Some tarpon have been rolling around the Bay, and casting a Southeaster Tackle White Ice jerk bait, hooked a 125-pound fish. There have been some reds around the same islands, but they seem to be a little harder to find. They push up into the shade of the mangroves when the water is high, but will move out when chummed with crippled, live sardines. He hasn't fished them, but has heard from reliable sources that there have been trout taken at Pinellas Point.
Capt. Chuck Rogers (813) 918-8356: Capt. Chuck reports he's been busy with snook and redfish. The reds have been oversized bulls to about 35 inches. He ran across a school of about 300 fish near the St. Pete Pier, but also found them on the 4th Street flat on the Pinellas side of the Howard Frankland Bridge. The trouble was the fish were moving hard and would not take a bait. He's not headed up to the top of the Bay in a while, but word is some of the big schools have been around Rocky Creek, as well. There are plenty of nice-sized mangrove snapper on all the Bay bridges, with small, live sardines or shrimp good baits. He's still encountering some nice trout under the mangroves on the high tides.
Tackle shop roundup
Gandy Bait & Tackle (813) 839-5551: Robert took a night trip with a buddy, working the shadow lines under the Gandy and Howard Frankland bridges for tarpon. They jumped several 30 to 50 pounds at the Gandy, and some bigger fish at the Howard Frankland. They were using live, select shrimp. Anglers at the shop have been reporting taking black drum under the Gandy Bridge using halved blue crabs for bait. Reds have been schooling on the back side of Picnic Island, with most fish running in the slot-size. An angler who had just a dozen live shrimp caught and released 10 nice trout in a 3- to 4-foot-deep trough on the flats at Weedon Island. He lost two others, was out of bait and called it a day.
Tampa Bay Bait N Tackle (813) 644-5944: Doyle reports anglers have been doing well on schooling reds in the upper part of Tampa Bay beginning at about the Gandy Bridge area. When working around rocks, oyster and mangroves they've also take a few snook. Mangrove snapper fishing has been reliable on the Bay bridge pilings, with live shrimp working best. Many anglers have been complaining that there lots of catfish to contend with right now. Those catching their own live sardines report plenty is around.
Riviera Bait & Tackle (727) 954-6365: Jacob said most of the talk among customers has been about redfish schools. Fish have been bunching up on the flats on the north sides of the Gandy and Howard Frankland bridges on the Pinellas side. Anglers have been doing best early in the day, with fish moving into the shade of mangroves once the sun gets higher. More Spanish mackerel schools are showing up all around the Bay, along with lots of jacks.